Hello Everyone!
"Red White Blue"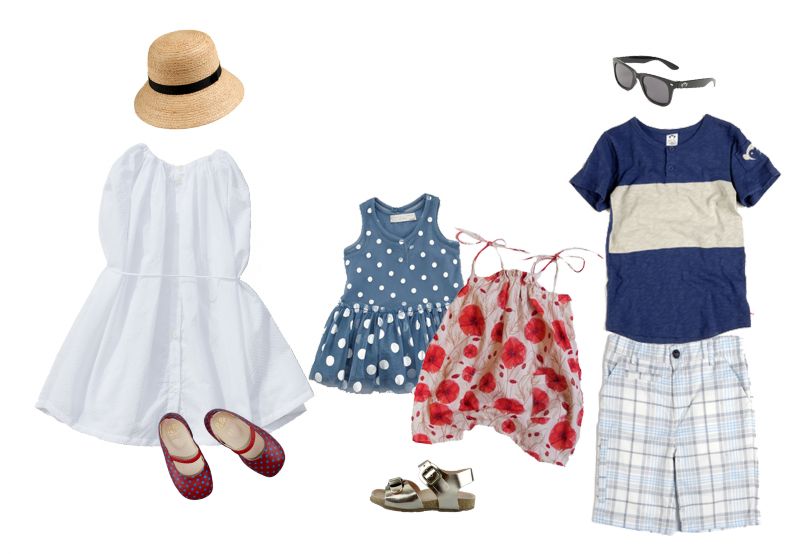 This fourth of July let's all come together to celebrate life!
Let it be the year that our past meets the future and our children carry the symbol that we work so hard for. Let's wear the colors of freedom high and continue our quest for happiness, peace and health.
For the little princess at home I have chosen a fresh and beautiful breezy dress from Makie, and a pretty comfortable pair of shoes from PéPé. They just go perfect together!
For the littles cutie, I have selected two outfits. It's your call!
First option, Makie poppy overall... Elegant and unique!
Second option, Stella McCartney kid's bell dress... Stunning!
Both outfits can be paired with sophisticated yet simple metallic sandals like PéPé's.
Now here's my pick for your little man - layback and cool!
A nice navy blue with a wide stripe henley shirt, comfortable plaid shorts from Appaman, and to complete the look a cool sunnies. Your boy will surely be turning heads.